There's truly no place like San Francisco — a city positively overflowing with excitement, charm, and life. This electric city is packed with 36 distinct neighborhoods, each with its own unique personality and appealing attributes. If you're ready to pack your bags and make the move to the city, it can be challenging to determine which neighborhood is the right fit for you and your family. But don't worry, we're here to tell you about one of the city's most desirable neighborhoods and why people love it.

Cow Hollow, once filled with green pastures, has since become a popular destination to work, live, and play. This neighborhood is filled with premier shopping options, fine-dining establishments, and a smattering of beautiful homes. That's not all — read on to discover 10 reasons people love Cow Hollow.
Real Estate
Full of charm and character, Cow Hollow is known for its plethora of Victorian and Edwardian homes. The Hollow's most handsome accessories are the clusters of old Victorians, which have been expertly refurbished and transformed into trendy shopping compounds. Because it's one of the city's most desirable neighborhoods, real estate in Cow Hollow is not cheap. And with so much to offer, it's not hard to understand why. Those who are lucky enough to live here have a plethora of things that are sure to make them fall even harder for this neighborhood.
History
Cow Hollow is known for its rich and long history dating back to the 1700s. In 1776, the first San Francisco settlement was established on the Presidio. At this time, Cow Hollow was filled with freshwater springs, grassy meadows, and sandy hills that were inhabited by wildlife. The mid-1800s brought settlers to the area, who began farming around a large lagoon. Before long, dairy farming became the predominant activity, and the town was given the name Cow Hollow, which has remained to this day.

In 1861, the Octagon House was built. This house, which has since been added to the National Register of Historic Places, is treasured for its architectural style. It now serves as a Colonial and Federal Periods Decorative Arts Museum and is one of only three remaining octagonal houses remaining in the city.
Dining
In addition to being known for its bustling shopping opportunities, this thriving neighborhood is also known for its exciting dining options. It harbors an international array of eating spots, many of which have garden or veranda service to enhance your dining experience. Here, you can find everything from fine-dining establishments to hole-in-the-wall cafés, and plenty in between. You can also find a diverse array of offerings, including seafood, American, Armenian, French, Indian, Irish, Italian, Japanese, Mexican, and Vietnamese cuisine in settings that reflect the street's flair for decor. Several of these restaurants feature live entertainment, such as live music.

To celebrate a special night out at an upscale dining establishment, make reservations at Maybeck's. This chic and classy restaurant is known for its spin on New American fare. They are passionate about creating dishes using only the freshest and highest quality of ingredients, all of which are served in a warm and inviting atmosphere. For a more casual experience, head over to Rose's Café. This all-day café specializes in Italian cuisine, including everything from pizza to pasta (including a signature breakfast pizza). You can even have the full European dining experience by opting for outdoor seating! You'll be sure to be impressed with the flavorful dishes, attentive staff, and inviting ambiance.
Shopping
If shopping is your guilty pleasure, then you're sure to love all that Cow Hollow has in store for you. This happening neighborhood is home to Union Street, which stretches over seven blocks and features everything from boutique shops to bookstores, gifts, linens, specialty foods, fabrics, and much more.

Located on Union Street, Urban Remedy features everything from raw snacks and cold-pressed juices to healthy meal plans. They focus on clean eating, balanced nutrition, and traditional Chinese medicine. Cindy Crawford is their most high-profile fan, so it's worth checking out the hype surrounding Urban Remedy. If you want to create a charcuterie board at home, stop by and pick up the supplies at West Coast Wine • Cheese. Also located on Union Street, this cozy wine and cheese bar sources its provisions from California, Oregon, and Washington. Their high-quality products will perfectly complement your special occasion.

If you enjoy reading, then stop by Chronicle Books. This bookstore may be small, but it's packed with a diverse array of genres and topics. Situated close to Union Street, My Roommate's Closet offers a fantastic selection of women's designer clothes at less expensive prices as well as great service. Regardless of whether you are ready to tackle some personal shopping or need assistance with closet consultation, you can find all of that and more here.
Entertainment & Nightlife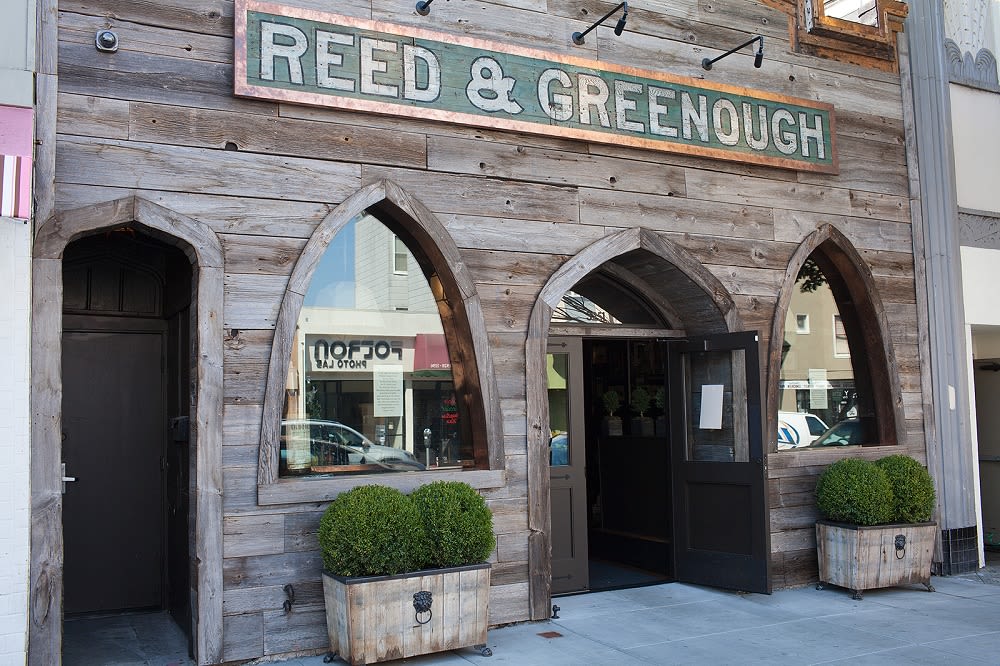 Shopping isn't the only thing that Cow Hollow is known for; it's also loved for its exciting nightlife. This is just one of the reasons young professionals are drawn to the area. Whether you're going out for a date night or enjoying a night out on the town with friends, be sure to stop by Reed & Greenough. This piano and cocktail bar is known for its spirited cocktails, game space, and historic interior, which all guarantee a great evening out!
Parks & Green Spaces
Life in Cow Hollow provides residents with plenty of ways to escape from the noise of city life and connect with nature. Allyne Park is a compact urban natural area that features scenic landscaping and greenery. Although it's less than an acre, this small oasis provides the perfect escape from the hustle and bustle of city life. Come here and enjoy a picnic, read a book, or simply soak up the sunshine.
Festivals
Another reason people love living in Cow Hollow is the exciting festivals that take place throughout the year. If you're new to the area, these festivals provide the perfect opportunity to get to know your neighbors or make new friends. One of the most popular festivals is the Union Street Festival. This celebrated event has been a part of the Cow Hollow community over the past 39 years and attracts more than 100,000 attendees in the heart of the historic shopping and residential district. Taking place in June, this event has plenty to offer, including two stages of live music, fashion, crafts, and food. You don't want to miss this popular event!
Coffee Shops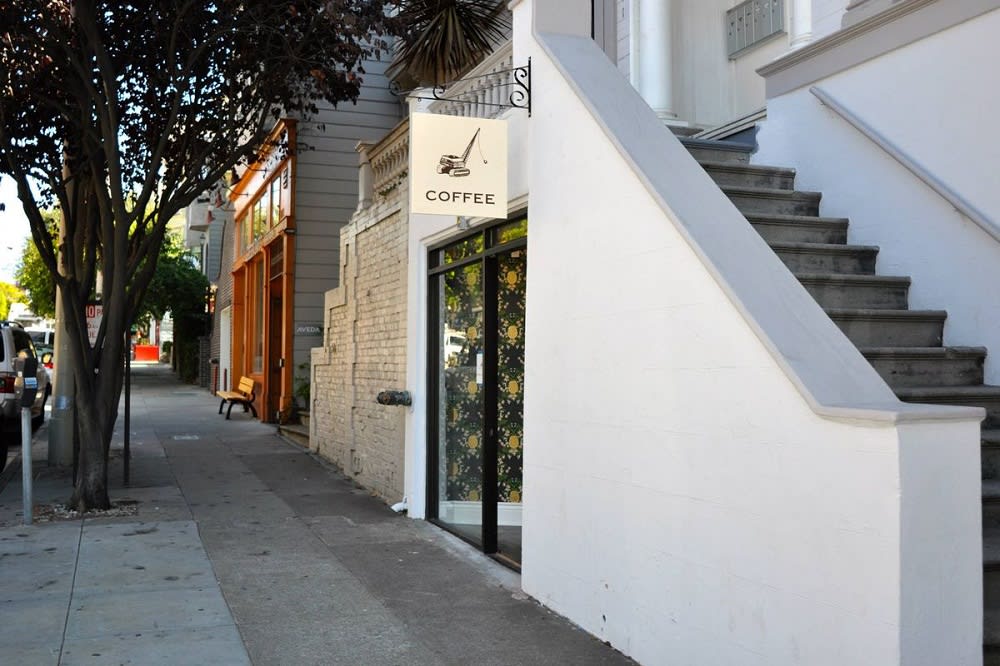 Start your morning off right by getting your caffeine fix at one of Cow Hollow's many coffee shops. Founded in 2011, Wrecking Ball Coffee is known for having some of the best coffee in the neighborhood, guaranteed to keep you awake for the inevitable Union Street shopping spree. The menu features everything from the iced cappuccino (the signature drink) to 'Karl the Latte,' a pumpkin spice latte aptly named after San Francisco's beloved Karl the Frog. Here, you will find sustainably sourced grounds, friendly and knowledgeable staff, pineapple wallpaper, and a quaint ambiance; Wrecking Ball is an experience you don't want to miss.
Walkability
Walkability is a term that gauges how conducive an area is to walking. This concept has become increasingly popular in recent years as more and more people are drawn to walkable neighborhoods. Lucky for you, San Francisco is a city that is known for its walkable layout, with little need for one's own car. Cow Hollow is no exception. Out of the 100 possible points, Cow Hollow received a walk score of 94.

There are plenty of benefits of living in a walkable neighborhood, extending from personal health benefits to the environment to the economy. Whether you're pushing a stroller or going for a walk, this San Francisco neighborhood provides a safe place to get your exercise. Residents here thoroughly take advantage of the walkable nature of their neighborhoods by walking, biking, or jogging.
Location
You know what they say — location, location, location! And when it comes to Cow Hollow, it's hard to imagine a better location. Centrally located between the Golden Gate Bridge and Fisherman's Wharf, this neighborhood offers convenient access to other parts of the city. In addition to its walkable layout, Cow Hollow also offers excellent public transportation, giving you easy access to all the exciting elements the city has in store!
If you're looking to explore Cow Hollow real estate, contact Payton + Binnings today. Whether you're looking for a short-term rental or a forever home, this team can walk you through the process from start to finish and help you find a place that's right for you. As a top Cow Hollow real estate team with years of experience in the real estate industry, they can help you find a house that truly feels like home.