Located in San Francisco, the beautiful and upscale neighborhood of Russian Hill is dearly loved by residents and visitors alike. With its pristine, luxurious houses and incredible scenery, it is easy to see why this is an idyllic place to call home. Living here, you can enjoy a quiet, peaceful atmosphere with gorgeous views overlooking the Golden Gate Bridge and the city.

In this upbeat and urban neighborhood, you can discover plenty of thrilling things to do. There are phenomenal museums, charming boutiques, and flavorful cuisine. And make sure to check out the galleries filled with breathtaking masterpieces or the coffee shops with delectable beverages and pastries.

With its roots in the California Gold Rush era, this mesmerizing district contains a rousing backstory and history. You can get to know more about the city while you shop for a good book, play in the refreshing outdoors, or sing along to a live music performance. Whatever you choose to do in Russian Hill, you will be so glad you came here!


1. Art & culture
Russian Hill is brimming with thoughtful and vibrant art. There is the top-notch San Francisco Art Institute, where students from all across the country embrace their artistic passion and use their gifts to inspire the world. This is the perfect spot to experience lifelike paintings, detailed drawings, and intricate sculptures in all their glory.

One way you can do this is by attending one of the many diverse exhibitions on rotation at the Art Institute. The school's current MFA Summer Exhibition runs from now until September 24. It is open for visitors Monday to Saturday from 8 a.m. to 6 p.m. Trust us — you won't want to miss this breathtaking and mesmerizing collection featuring the work of a promising group of artists.

Also located nearby is the Fort Mason Center for Art & Culture. A host of exciting events take place at this venue. For instance, there is the highly popular Art Market San Francisco and the West Coast Craft festival, which features pieces from 250 artisans. These thrilling events are ideal for those who appreciate art and want to support local artists.


2. Vibrant history
Are you curious about how Russian Hill earned its name? Want to get to know the area better? If so, then a free walking tour will surely pique your interest! These guided tours offer an intriguing glimpse into the stories of what transformed Russian Hill into the lively, bustling neighborhood it is today. This is a terrific opportunity to learn about the area's history and expand your knowledge of the local culture. Stroll through the beautiful historical district of Russian Hill and explore the city. Before long, you will be able to easily navigate your way around!


3. Close access to nature
What is better than spending time outdoors with family and friends? At Russian Hill Park, you can take a leisurely stroll and admire the lovely views of the city. This is a wonderful way to revel in the great outdoors, bask in the sunshine, and breathe in the fresh air. So what are you waiting for? Lather on the sunscreen, grab your trusty walking shoes, and let's go!


4. Shopping
The legendary Polk Street is lined with charming boutiques and shops overflowing with fabulous finds. The elegant store Picnic carries accessories, apparel, and home goods. It has a classic and appealing atmosphere with a diverse selection of stationery, greeting cards, and bath and body products. This is the ideal place to discover a birthday or anniversary gift for the person you love.

Also in the area is the Russian Hill Bookstore with its seemingly unending aisles of books. Established in 1974, this top-notch bookstore is known for its wide-ranging array of classics, comic books, and crime novels. You can also purchase cards, board games, puzzles, and gifts.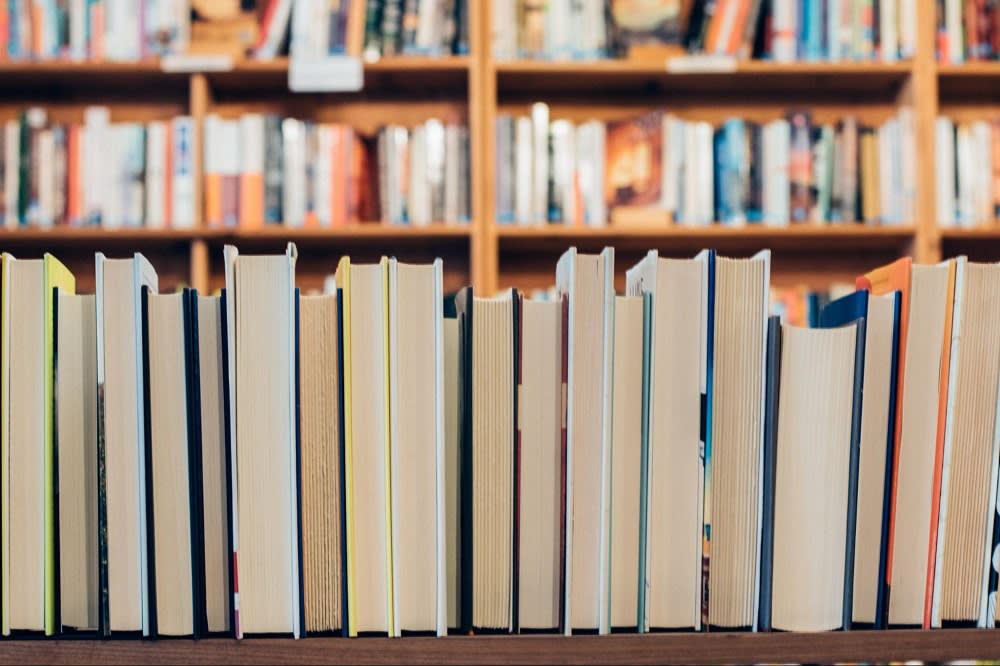 With everything from bestsellers to biographies, there is certain to be something special for everyone! Whether you are an avid reader or inspired to read more, you will be delighted by the myriad stories within this enthralling store. It is open from 10 a.m. to 8 p.m. every day.


5. Delicious coffee
When you walk through the doors of Saint Frank Coffee, you will be greeted by the friendly staff. This highly rated coffee shop has a sunny and welcoming atmosphere, one where you will quickly feel at home. You can choose from a variety of flavorful caffeinated beverages that are sure to delight your taste buds.

This is the spot to gather with friends and spend quality time together. You can sip on steaming cups of freshly brewed coffee while having rich and meaningful conversations. You can stay awhile and read your book or grab a quick coffee on your way to work. Whatever brings you to this pristine and exquisite establishment, you are certain to have a grand time here. There are bags of beans available for purchase, so you can bring this magnificent experience home with you! Saint Frank Coffee is open from 7 a.m. to 6 p.m. daily.


6. Nightlife
Are you looking for a place to have an amazing glass of wine? Or perhaps you are dreaming of a fantastic gathering spot for an upcoming birthday or celebration. If so, then Union Larder is the place for you! At this stylish wine bar, you can savor a sparkling selection of white, red, and rose wines. If you are feeling hungry, the menu is filled with an assortment of tasty items. There is everything from scrumptious oysters to flavorful meatballs. These freshly made dishes are certain to satisfy any craving you may have. Catering is available as well.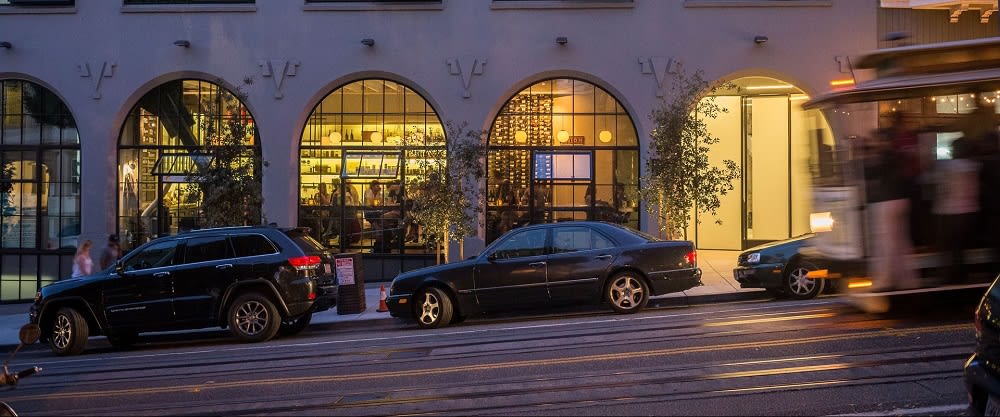 Photo courtesy of Union Larder

Union Larder has received glowing reviews from critics and fans alike. With its deluxe dining experience and stellar service, you won't regret your time here. It is open Tuesday and Wednesday from 5-10:30 p.m., and Thursday to Saturday from 4-10:30 p.m. Whether you are here to meet up with friends or go on a date, this is the ideal spot for making long-lasting memories.


7. Restaurants
Calling all Italian food gourmands! Serafina is a marvelous place for a quality dining experience. The menu offers a wide variety of appetizing staple foods, including spaghettini bottarga and pinsa margherita. Each of these mouthwatering dishes is freshly prepared and beautifully presented. These picture-perfect pasta taste as good as they look! You can pair them with the amazing selection of wines available.

Whether you are coming here for a pleasant family dinner or an evening out with friends, you will be glad you came! Serafina is open from 5-10 p.m. There is indoor and outdoor seating available. Go to the website today and make your reservation!

At Street, you can enjoy American food with an international twist to them. The menu changes continually, and each item on the menu is made from locally sourced ingredients. You can order anything from their buttermilk fried chicken sandwich or the old-fashioned mushroom soup. Whatever you decide to order, you will be thrilled by your selection!


8. Tourist attractions
One of the most famous landmarks in Russian Hill is Lombard Street. Located on a steep hill, this crooked road is known for its unique twists and turns. The street is lined with elegant Victorian-style mansions and an array of lush plants.

With its crooked pathway, multi-hued flowers, and classic aesthetic, this is the perfect spot to take a leisurely stroll or scenic drive. Additionally, you might want to stop to shoot some amazing pictures of this fabled street with your family or friends. It is hard to beat this striking, colorful background and the gorgeous views overlooking the city. Lombard Street has become a legend and one of the most cherished sites in Russian Hill.


9. Entertainment
Are you ready to laugh? Looking for something fun and exciting to do in the area? If so, then Cobb's Comedy Club is your dream come true! With a top-notch selection of comedians, this is the perfect place to kick back and relax while enjoying light-hearted laughs and yummy drinks. Not only that, the club has a full-service dinner menu. In this warm and inviting atmosphere, you will quickly feel at home and make some fabulous memories with friends!

Do you miss attending concerts in person? Are you longing to sing along with the tunes? At Bimbo's 365 Club, you can enjoy a variety of stellar live music performances. There is a diverse array of artists and bands featured that you simply won't want to miss! Visit the website today and purchase your tickets for these excellent musical extravaganzas.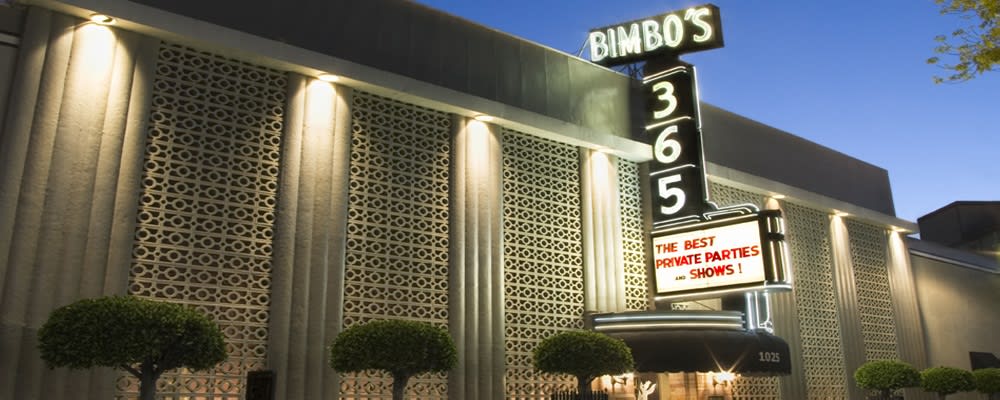 Photo courtesy of pollstar.com

If you are looking to explore Russian Hill real estate, contact Payton + Binnings. As an expert in homes for sale in the San Francisco area, their professional team will guide you through the home buying process and help you find your dream home.