Russian Hill Bookstore
Russian Hill Bookstore is a well-known and frequently visited institution in the eponymous Russian Hill neighborhood. Located on Polk Street, Russian Hill Bookstore is an independent, new-and-used bookstore currently owned by Ben Bellouin and Jess Tsang. A "destination store" on a popular Russian Hill shopping street next to other popular services, the shop is a go-to amongst local artists, designers, architects, writers, and art collectors.
Not only does Russian Hill Bookstore sell books, but they also buy used ones! With over 30 years of experience as book-buyers, locals depend on this location when selling their book collections. The store also stocks board games and puzzles, perfect for game nights amongst friends and family. Russian Hill Bookstore offers a range of gifts and boasts the best selection of greeting cards in the city. When tourists visit for the first time, they're never disappointed.
Selling your books with Russian Hill Bookstore is simple - Sellers can bring their books at any time, so long as there is a buyer on duty. (They also can send a buyer to your home to inspect and purchase your books.) If you prefer to drop off your books in-store, it's recommended to bring five to ten boxes at a time. Once a buyer has viewed your books, they'll decide which books they want and will offer either cash, a check, or store credit. For more information on book-selling, you can visit Russian Hill Bookstore's FAQ here.
Before the COVID-19 pandemic, Russian Hill Bookstore used to hold frequent events. These included board game nights, block parties, and regular meetings of the San Francisco Correspondence Society, which offered attendees the opportunity to learn and fine-tune their stationery writing. You can check their events page here for any updates or changes to their schedule.
City Lights Booksellers and Publishers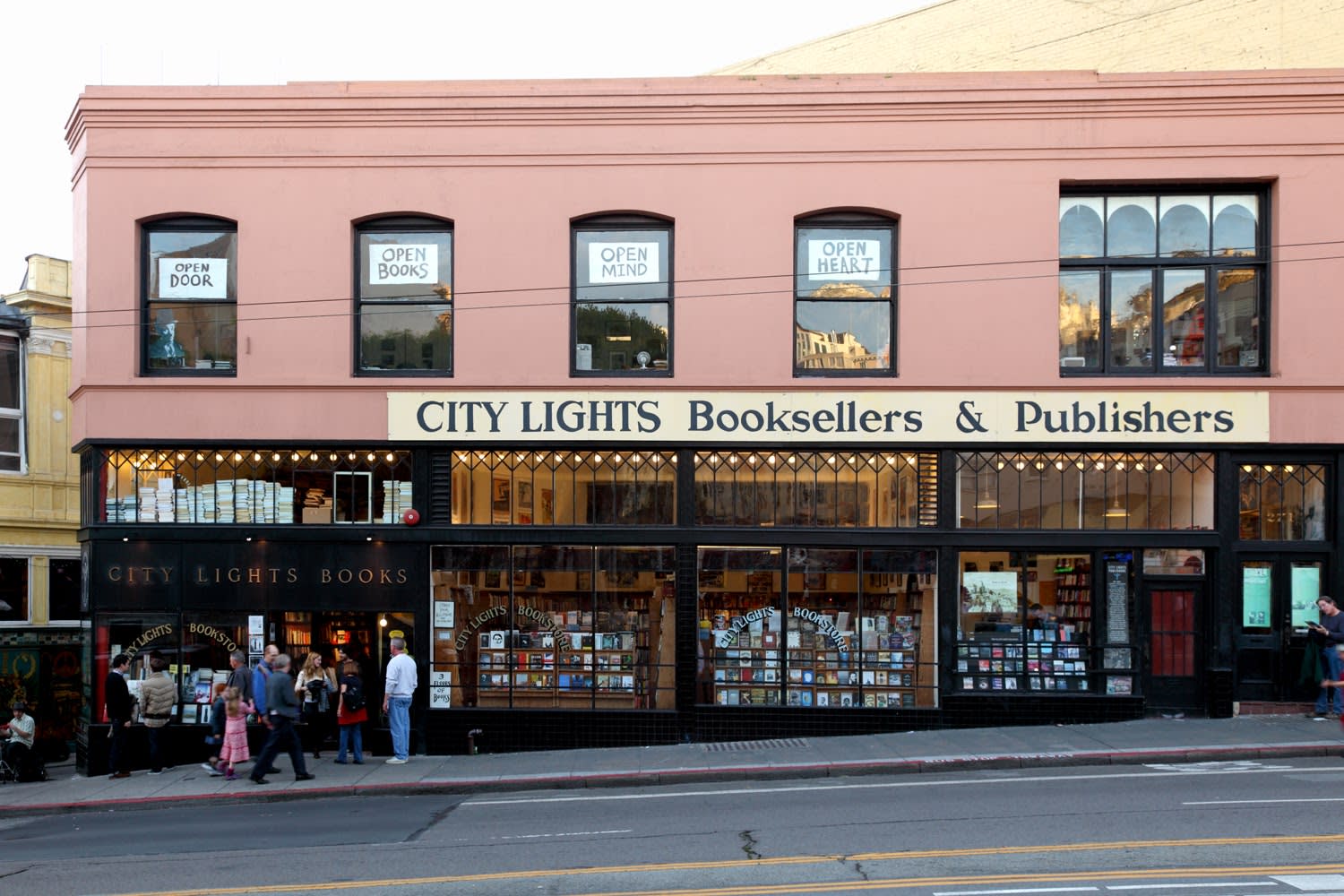 Photo credit: Wikipedia
Famous for its connection to San Francisco's Beat Generation, City Lights Booksellers and Publishers is also renowned as the very first all-paperback bookseller in the United States. Founded nearly 70 years ago in 1953, City Lights now offers both hardcovers and paperbacks from every major publishing house in the country, as well as an interesting range of titles from smaller, specialty publishers. It also has an in-house press, City Lights Publishers, which prints a variety of poetry, fiction, translations, politics, history, philosophy, music, spirituality, and much more. The shop also features staff picks, whose special interests in many fields contribute to the niche curation and free intellectual inquiry that City Lights is renowned for.
Two years after launching City Lights as a paperback bookshop, owner Lawrence Ferlinghetti launched City Lights Publishers in 1955. City Lights' first volume was a collection of Ferlinghetti's poems - but within a year, City Lights' fourth publication would become its most famous title, Allen Ginsberg's "Howl and Other Poems". Keeping with its roots as a hub for the Beat Generation, the bookstore currently hosts events through The City Lights Foundation, which encourages active engagement with books and literary culture. Some of their foundation book selections include "Ten Years that Shook the City", "All That's Left", "Beautiful Chaos", and "Criminal of Poverty: Growing Up Homeless in America." You can learn more here.
Some of City Lights' current staff picks include "The History of Bones: A Memoir", "The Inheritance of Orquídea Divina", "My Heart is a Chainsaw," and many more. You can always check their website for all of their staff picks. Some of their new and featured titles include "Moon and the Mars", "The Arrest", and "What Strange Paradise." More new and featured titles can be viewed on their website, where you can also shop online. City Lights Booksellers and Publishers is open daily from 12 p.m. to 8 p.m.
Alexander Book Company
Located in downtown San Francisco, Alexander Book Company is independently owned and is open daily Monday to Friday from 10 a.m. to 5 p.m. This bookstore is renowned for having the best selection of new releases in all of downtown and has been serving bookworms since the early '90s. With 3 floors of books to choose from and over 40,000 new books to browse, some new releases include "Mexican Gothic", "Utopia Avenue: A Novel", "Such a Fun Age", and many others.
Alexander Book Company is also known to have an excellent indie novel selection. Some of their best indie sellers include "Harlem Shuffle", "Beautiful World", "Where are You", and "Bewilderment." The bookstore has a selection of indie bestsellers in every genre and format, ranging from hardcover fiction to paperback fiction and children's illustrated to children's interest. If you're wondering what's in stock, you can always check their website or call the store to see if Alexander Book Company has the title you're looking for.
Silver Sprocket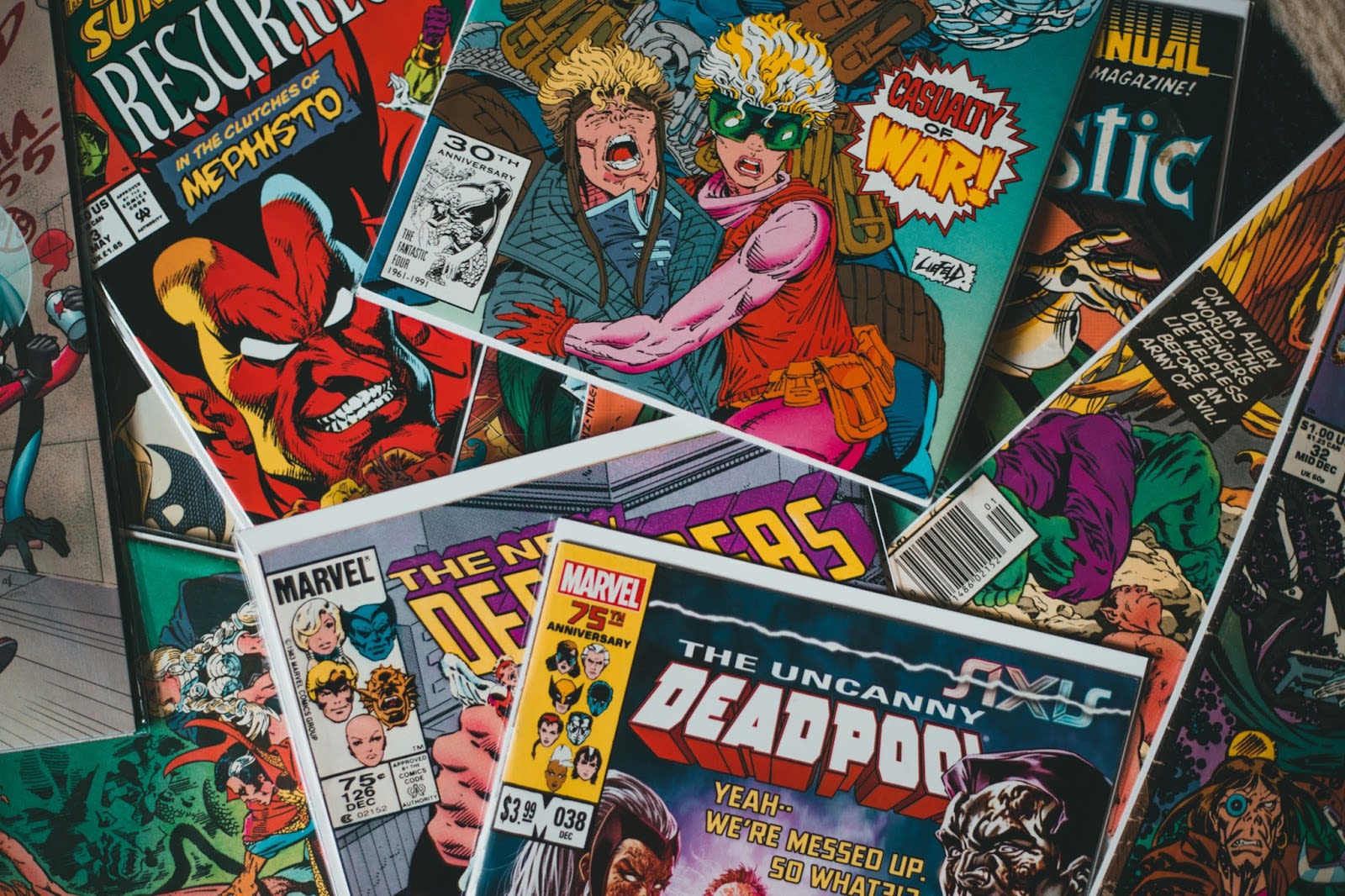 If 19th-century memoirs or epic novels aren't your speed, don't worry — San Francisco has much to offer when it comes to niche bookstores, including ones solely dedicated to comics! Silver Sprocket has a unique selection of graphic novels and comic books worth satisfying any reader. Known for its indie publishing, artistry, gallery, and comic shop, Silver Sprocket's features, news, and webcomics are all written and created by Bay Area locals. Silver Sprocket is open daily from 12 p.m. to 7 p.m., and you can even read some of their comics on their website.
Mr. Mopp's Children's Books
We can't forget about our youngest readers, of course! Mr. Mopp's Children's Books has a great selection for kids and young adults. Open Tuesday through Saturday, 12 p.m. to 5 p.m., you'll be sure to find a book that's perfect for your young bookworm's age. They offer board books, picture books, early chapter books, non-fiction, young adult, and graphic novels, among many other genres. Mr. Mopp's Children's Books provides an immersive environment and is renowned for its well-rounded book selections suitable for infants up to teens. Some of their bestsellers include Hello, Hello, Let's Find Momo, Little Blue Truck, and Let's Look at Colors. The shop also sells lovely toys and gifts.
Dog Eared Books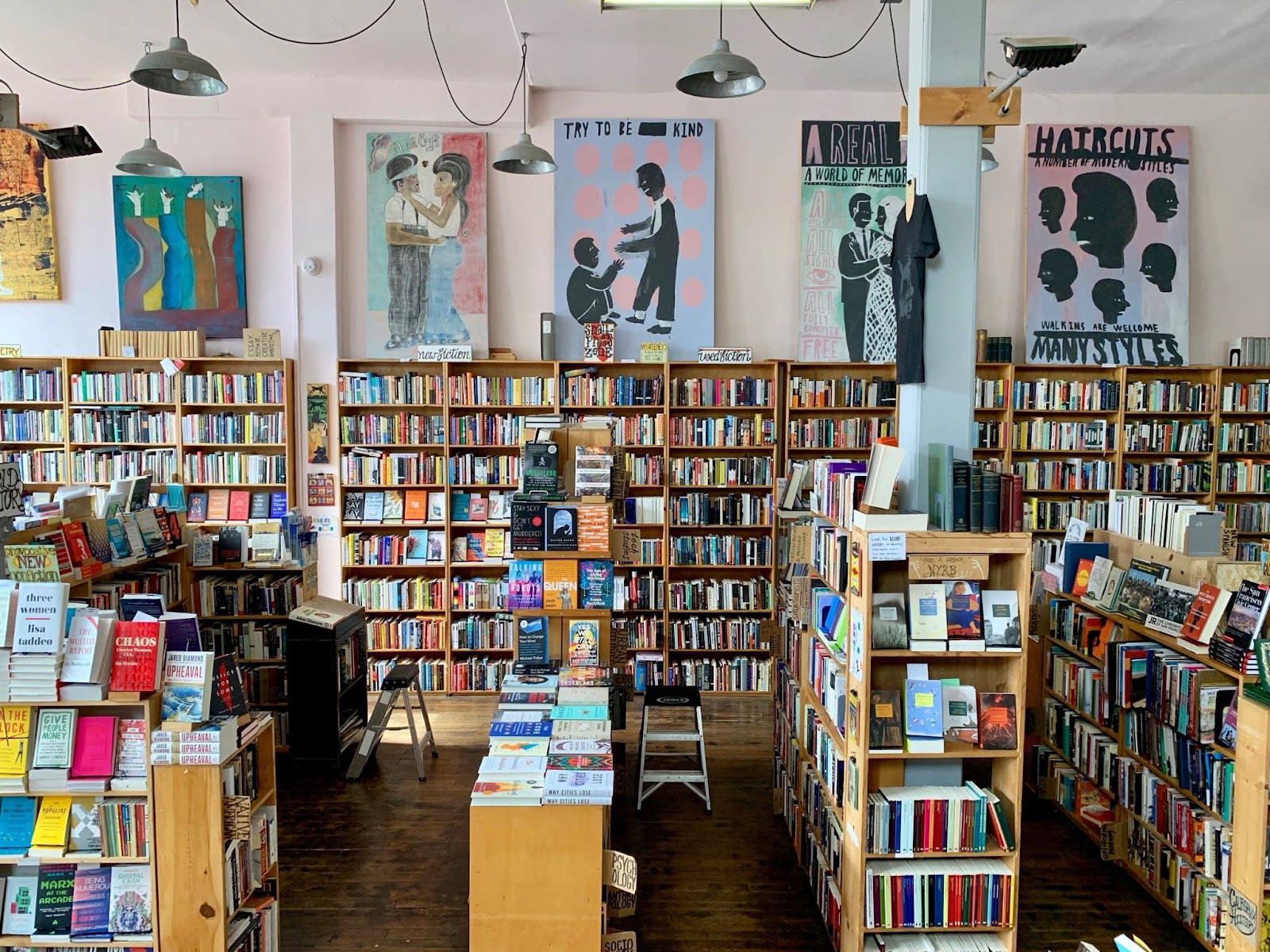 Photo credit: Dog Eared Books
Located just south of the Golden Gate Bridge, Dog Eared Books has a great selection of new and used books that will pique your interest. Having served the San Francisco community for over 28 years, it's famous for having the best selections in new arrivals, used books, magazines, calendars, and much more. Dog Eared Books is also known to specialize in off-beat small press and local literature. If you're not sure what kind of genre you're into, staff members are happy to direct you to an area that might spark your imagination. And if you've got the opposite problem and have more books than you can handle, Dog Eared Books will also buy used books!
Dog Eared Books is a general interest store, meaning most genres are accepted. But, there are a few exceptions - Dog Eared Books won't buy romances or westerns, textbooks, computer manuals, hardcover mysteries, out-of-date travel guides, or books that are in poor condition. The shop is also known to be very selective when it comes to military history, sports, cooking, children's titles, and books in French or Spanish. Due to the COVID-19 pandemic, their buying hours are inconsistent, so it's recommended that you call ahead. If you want to know more, you can find more information about their buying preferences here.
Moving to Russian Hill?
If you're planning to move to Russian Hill and are interested in Russian Hill real estate, contact Payton + Binnings today. The team serves a wide range of neighborhoods in the San Francisco real estate area and offers online previews of Russian Hill houses that are for sale. Let this team help you find the right home for you and your family.