Brunch has become a staple of American cuisine over the last few years, especially in San Francisco, where it's become more like a treasured tradition than a once-in-a-while occurrence. Restaurants in Cow Hollow have taken the meal to new heights, with delights such as Tahitian vanilla waffles, beignets, and grilled artichokes, ensuring that everyone in your party will find something to love. Check out these delicious brunch spots in Cow Hollow so you can start planning your feast right away. 
Caffe Union
Caffe Union is a great, quiet restaurant in the corner of town that has been serving signature brunch dishes for over two decades, making it one of the premier spots in all of Cow Hollow. Guests can choose from an array of pancakes, waffles, and french toast, as well as incredible egg dishes such as huevos rancheros, custom omelets, and even a delicious country breakfast with amazing potato pancakes. Make sure to remember to enjoy a mimosa, bloody mary, or screwdriver while you're there as well, all of which cost less than $9.  
Palm House 
If you're looking for a little trip to a tropical paradise, the Palm House is sure to be right up your alley. This one-of-a-kind restaurant is filled with palm trees, leis, and other tropical decorations to transport guests to the fun-filled streets of Florida and Hawaii. Definitely one of the more eclectic restaurants in town, Palm House has an equally adventurous menu, with dishes such as jerk shrimp and grits, fried rice stuffed pineapple, and banana bread french toast. Their cocktails have also put this brunch spot on the map, so make sure you try an Island Bloody Mary or their Caribbean iced coffee. They serve brunch Saturday and Sunday from 10:30 AM to 3 PM but keep in mind that this is one of the more popular spots in town, so they do fill up pretty quickly.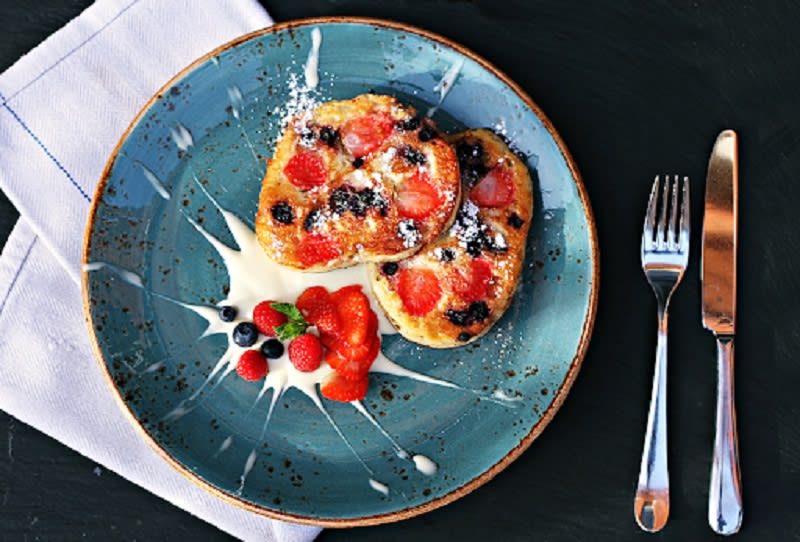 Rose's Cafe
This exceptional eatery has been serving guests some of the best food in town since 1997. A favorite with locals and visitors alike, Rose's Cafe offers guests a unique twist on classic brunch fare with dishes like breakfast pizza with smoked ham and fontina cheese, Yukon Gold potato hash, and grilled salmon with cucumbers and watercress. Their one-of-a-kind beverages are some of the real highlights, with treats such as lavender lemonade, Shirley Temples, and a range of Italian sodas with flavors like watermelon, mango, and blood orange. 

Additionally, all of their bread and baked goods are made in-house and come from recipes that have been handed down through generations, ensuring you have an exquisite experience in every bite. Also, you might want to keep in mind that while they offer brunch every weekend from 9 a.m. to 4 p.m., they also serve breakfast daily during the week and offer essentially the same menu. 
Perry's 
Perry's on Union Street has been around for over 50 years, and not without good reason. Serving American-style comfort cuisine, this delectable restaurant offers some of the area's best food and most enjoyable ambiance imaginable. Guests enjoy exceptional treats such as grilled artichokes, buffalo wings, fried calamari, onion strings, and fried chicken that will absolutely blow you away. Make sure you also order a side of their famous cornbread and excellent macaroni and cheese while you're at it. Keep in mind that they don't open until 11 AM on the weekends, but make sure you get there as early as possible because the place tends to fill up quickly.  
The Brixton 
Brunch aficionados surely don't want to miss The Brixton on Union. Offering brunch on Saturdays and Sundays, this high-end eatery offers a unique and exciting take on the experience. Their menu includes dishes such as corn dog bites with caramelized honey mustard, adobo-style chicken wings, and cauliflower tacos served with roasted tomatillo salsa and their original Baja crema. 

While this restaurant is a definite must for foodies, it's also become something of a paradise for mixologists and cocktail enthusiasts. You must check out their one-of-a-kind handcrafted cocktails, fantastic wine list, and draft beer selection when you visit, as they've spent as much time developing this menu as they have their food.  
Balboa Cafe

Known for having one of the more traditional brunch menus in the area, Balboa Cafe has been famous among San Francisco locals for its mouthwatering and perfectly served dishes. Their brunch menu includes classics such as eggs benedict, shrimp and grits, and an unbeatable egg sandwich. Still, you'll also be able to find more exciting options, such as Mediterranean shakshuka, deviled eggs and caviar, and a delectable banana cupcake. Of course, you'll also want to try their famous Balboa Mary, the restaurant's take on a bloody mary that's every bit as exceptional as it sounds.  
Westwood
If you're looking for a brunch that has some of that classic Southern flair, then look no further than Westwood. Serving foods associated with America's heartland, this outstanding restaurant offers a down-home country take on traditional brunch dishes with a menu including smoked steak and eggs, Nashville fried chicken and guava waffles, and smoked meat you can order by the pound. Make sure you also look at their extensive cocktail menu, which includes their take on a bloody mary, hot toddy, and more. 
Flores
Flores has brought traditional Mexican flavors and dishes to the hearts of San Francisco diners since it first opened and has become a vital brunch staple in Cow Hollow. They even make their very own tortillas in-house and by hand each and every day. Flores' authentic approach to classic Mexican cuisine has really put this restaurant on the map and is undoubtedly a spot to check out if you're looking for something slightly different. Their brunch menu includes dishes such as sopes de frijol, crab tostadas, chilaquiles, carne asada, and more. Their cocktail menu is also full of unique tequila and mezcal drinks that will turn your brunch outing into an experience like no other.    
Toasty
Considered the first-ever avocado toast bar, this unique eatery makes sure that guests are offered delicious, satisfying, and healthy brunch options when they walk through their doors. Toasty has taken the world's obsession with avocados and turned it on its head, creating a restaurant dedicated to this delicious treat with multiple avocado toast options, all of which are served on their artisan sourdough bread. Their dishes are honestly as beautiful as they are delicious, which has made this a go-to stop for anyone looking to get a great pic for their social media profiles.
Kaiyo
If you're hoping for a truly unique culinary experience, then look no further than Kaiyo Peruvian Nikkei. This restaurant builds upon the cuisine created by Japanese immigrants who moved to Peru and started a fusion of foods that will absolutely blow you away. Here, you'll be able to taste the best of both worlds with dishes such as salmon ceviche, vegetable gyoza, multiple sushi roll options, and even Peruvian-style roasted chicken. This restaurant has gone above and beyond to ensure every guest can find something they'll love and have a dining experience like no other.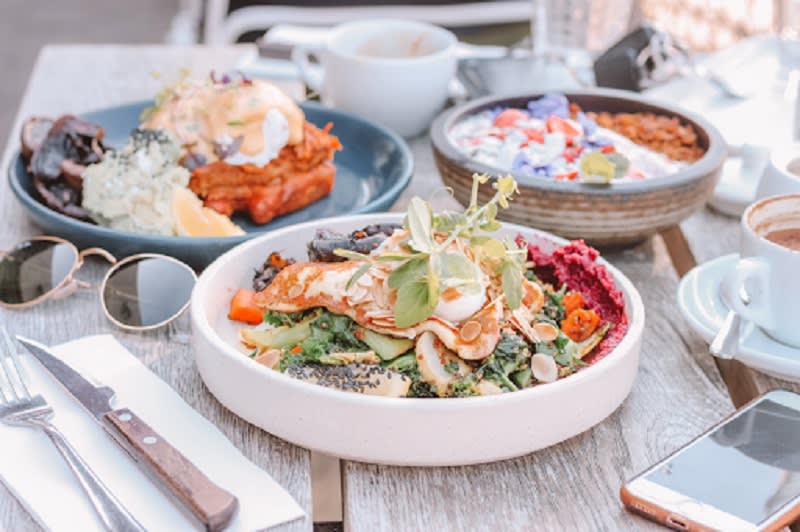 Wildseed
Wildseed is a plant-based restaurant that serves some of the most delicious—and healthiest—dishes around. This restaurant has combined vegan food with fine dining, creating a one-of-a-kind establishment that's become a brunch staple in Cow Hollow. Offering guests the option to eat better, their menu includes dishes like Mexican corn cakes, chilaquiles, and a delicious mushroom pizza. 

Their cocktail menu is also one of the best around, with handcrafted options such as a ginger kombucha with sweet vermouth, a pineapple punch, and their original Wildseed Mary. They also offer an array of beverages and refreshments if you're looking for a thirst quencher without the alcohol. They offer brunch Saturday and Sunday from 11 a.m. to 3 p.m., but their outstanding lunch and dinner plant-based menu can also be found all week long.  
Looking for More? 
Cow Hollow has become the brunch capital for anyone living in the San Francisco Bay area, a culinary haven in and of itself, and no one knows this neighborhood better than we do! Our office in Cow Hollow is situated at the heart of it all — come down and say hi, and stop into Palm House next door for an iced coffee. If you're looking to make a move to Cow Hollow, Mill Valley, Ashbury Heights, Russian Hills, Sausalito, or any other San Francisco area near any of these exceptional eateries, contact us today. We would love to help you find the perfect San Francisco, CA real estate today.