San Francisco is widely revered for its outstanding arts scene, but with so many exceptional galleries and museums at your disposal, how do you know where to start? Here is everything you need to know about twelve galleries around Russian Hill.

Note: details are subject to change due to COVID. For the most up-to-date information, we recommend checking the gallery websites before planning your visits.
Located on Pacific between Polk and Van Ness in San Francisco's Russian Hill, STUDIO Gallery has been a stronghold on the northeastern SF arts stage since its opening in 2003. Primarily showcasing painted art, STUDIO Gallery began as an effort to amplify local voices and exhibit Bay Area artists. Their commitment to the local community shines through their curated collection, as many of their pieces lean heavily into the SF experience. Because STUDIO Gallery works primarily with local artists, it's possible to reach out to the creator for commissioned work, and the hands-on, close-knit aspect of this gallery makes it a staple in the community. Annually, STUDIO Gallery hosts a small works show called tiny, which celebrates art on an intimate scale, and this exhibition has quickly become a favorite for artists and customers alike.
This student-directed gallery belongs to the San Francisco Art Institute and allows students from all disciplines and programs to publicly present their work in a gallery setting. Because of the space's size, this gallery is frequently utilized for large-scale installations and allows students to learn the ins and outs of public exhibitions. Students apply for exhibition space—whether for a solo show or a group exhibit—twice annually, and participants are selected by a jury for the showcase. With approximately 40 shows a year, this gallery's contents are routinely changing and celebrate the art of nearly 200 students each year. Additionally, Diego Rivera Gallery is home to the historic Diego Rivera Mural, which frequently attracts guests. This mural, The Making of a Fresco Showing the Building of a City, was commissioned by SFAI President William Gerstle and completed in 1931.
Tucked at the base of Russian Hill between Nob Hill and Chinatown is Orangeland Gallery. Artist, owner, and curator Candace Loheed opened Orangeland Gallery first as a studio space for her own work, but over the years, this hidden gem has developed into a showcase for artists both local and from around the globe. Loheed works primarily with paintings, giclée prints, and jewelry, and each piece straddles the line between interiority and exteriority through contemplation of the subconscious and conscious worlds. In the past, curated exhibitions have included themes of botanics, Japanese literature and tradition, monochromatic color schemes, and more. Book an appointment at Orangeland Gallery for a personalized experience.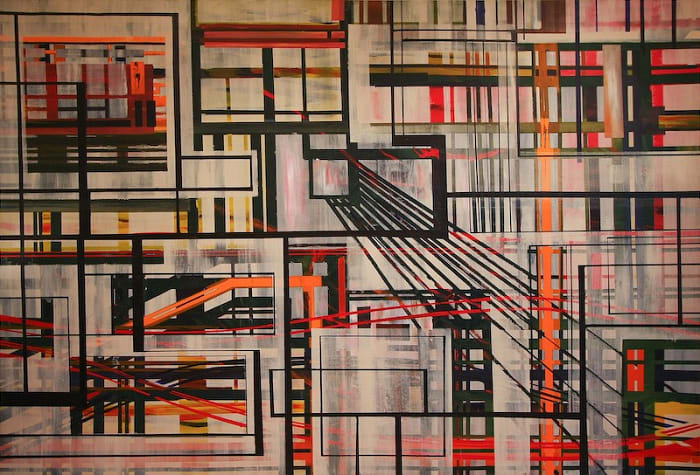 Credit: Ian Stallings
From the mastermind of design Ian Stallings, IS Fine Art and Design is a subsidiary of Ian Stallings Design, a luxury, full-service interior design firm. By pairing clients with thoughtfully curated pieces, the Ian Stallings Design team is able to cultivate a home environment that accurately reflects the client's needs and desires by creating a space optimized for their lifestyle and ambitions. Through their passion for art, IS Fine Art has cultivated an established catalog of artists who work with a variety of media to offer their clients a robust selection of pieces for their home. The IS Fine Art and Design gallery on Jones Street is a thoughtfully curated collection of their represented artists.
Slowbender Gallery's intimate Sutter Street location allows clients a close look at the art, and this welcoming environment is filled with natural light and a walk-in friendly atmosphere. Slowbender Gallery specializes in breathtaking nature photography, and previous exhibits have contemplated the beauty of the Farallon Islands National Wildlife Refuge and Point Reyes National Seashore. Open Wednesdays through Saturdays in the afternoons, Slowbender Gallery is the perfect location to add to your weekend art walk.
Modern Eden Gallery on Sutter Street is a bright showroom with an upscale ambiance. This gallery's eclectic collection of contemporary artworks with modern flair means that pieces here are always on the cutting edge of style and design. From the combined business expertise of Kim Larson, who has a background in sculpture, jewelry making, and art history, to the knowledge of Bradley Platz, Modern Eden Gallery operates a client- and creator-friendly showroom. By advocating for local, national, and international artists, Modern Eden Gallery has curated a selection of emerging and established artists and is continuously accepting artist submissions for consideration. In response to COVID-19, Modern Eden Gallery is currently open by appointment only, but their pieces are available for worldwide shipment, local delivery, or store pickup.
Martin Lawrence Galleries have cropped up across the country, including right here in San Francisco. With a 9,000-square-foot exhibition space, Martin Lawrence Gallery celebrates 20th-century artwork, and their knowledgeable staff is an asset to aspiring collectors and avid artists alike. Whether you're searching for the perfect piece of decor to finish your home office or aiming to kick start your first collection, this expansive and inclusive gallery offers a robust selection of fine art suitable for a multitude of spaces. This gallery has been a San Francisco must-shop since opening its doors more than thirty years ago.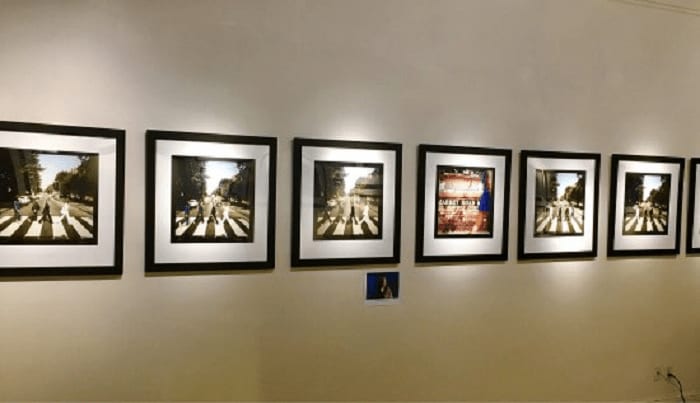 Credit: Tripadvisor
When San Francisco Art Exchange started in 1983, it existed solely as a fine art brokering service dealing with 20th-century masters. Over the years, SFAE has evolved into curating popular art as well and contemplating the importance of interacting with the modern narrative. In 1987, SFAE began collaborating with Hollywood photographers and album cover painters to bolster their collection with popular culture. Today, SFAE takes special care to curate a selection of meritable artworks that offer historical or cultural significance while documenting pop culture. This one-of-a-kind gallery is open throughout the week, whether by walk-in or appointment.
With its unique name, Live Worms Gallery immediately sets itself apart from other San Francisco art galleries. Before the location on Grant Avenue was an art gallery, this building was a hardware store, and when owner Kevin Brown found a sign advertising live worms from the store's days selling bait for North Beach fishermen, the gallery's name was cemented in honor of the location's history. You won't find fishing bait here anymore, but instead, you can peruse local artworks in a public forum.
One of many around the world, San Francisco's Eden Fine Art gallery is a boutique collection of contemporary artworks that push the boundaries of line, color, and shape. Showcasing over 26 international artists, this waterfront gallery just north of Russian Hill has been operating out of its Fisherman's Wharf location for over twenty years. With a selection of works that emphasizes vibrant color, pop art, and intriguing modern narratives, Eden Fine Art offers clients thought-provoking artworks that will make a statement in any private collection. Pieces from this gallery can be shipped worldwide and always include a certificate of authenticity.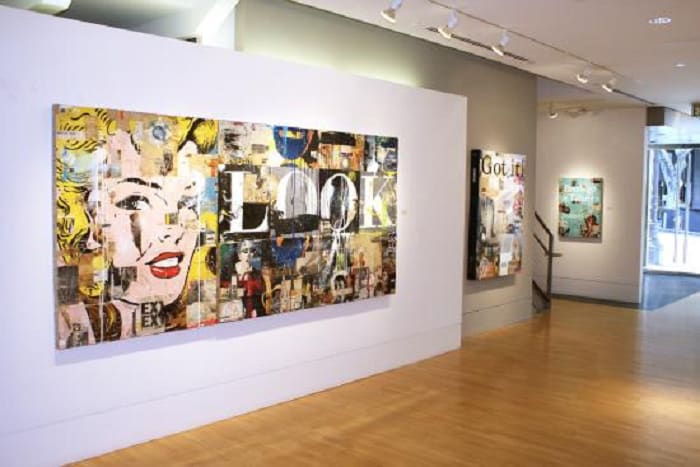 Credit: Tripadvisor
Caldwell Snyder is one of San Francisco's longest-standing art exhibition spaces, and this elite gallery carries a range of contemporary fine art at its Sutter Street location. Caldwell Snyder is home to a multitude of media, from intriguing sculptures to exquisite paintings that experiment with color and contrast. Their flagship gallery in San Francisco stretched over 9,000-square-feet, and this unique space is invitingly bright and airy. With two other California locations, Caldwell Snyder has established itself as a west coast superpower, and its collection of international painters and sculptors has launched it to notoriety since opening in 1983. Owners Oliver Caldwell and Susan Snyder are dedicated to providing a tailored experience for their clients, building a good rapport and a trustworthy working relationship with collectors, and fostering artistic freedom and bolstering creativity in their represented artists.
Established in 1969, the Walter and McBean Galleries is constantly pushing the art envelope. By operating as an experimental venue, these galleries allow artists to stretch their creativity to their fullest potential. Adventurous projects can find a home here, where contemporary art breaks conventional boundaries, and these galleries welcome both emerging and established artists. This public venue invites guests to interact with the art through lectures and educational events while inspiring artists and students to deeply contemplate the art, its purpose, and its meaning. Located at the San Francisco Art Institute's Chestnut Street campus, the Walter and McBean Galleries host eccentric artworks spanning a variety of media, and exhibitions often correlate to current events, hot topics, and modern-day trials and tribulations.

When you're ready to learn more about San Francisco real estate listings and Russian Hill houses for sale, contact us today for more information.