San Francisco, California, has a long history with yoga. Since the ancient practice arrived in the United States, it caught on to find peace while exercising the mind and body. In the
mid-1950s
, the first yoga studios began popping up in San Francisco. The "city by the bay" became well-known as a place for spiritual awakening, and by the 1960s, it was the epicenter of a counterculture movement. At this time, peaceful practices like yoga became increasingly more popular.
With yoga studios all over San Francisco, the practice has become a way of life for many people living in the city. Each year, thousands of yoga enthusiasts gather on the
Marina Green
in San Francisco to celebrate International Yoga Day. If you own a Mill Valley home or are a resident of another San Francisco neighborhood and are looking for a place to find your zen in this California yoga hotspot, here are four excellent studios to check out in the area.
The Studio Yoga & Wellness
Located in Mill Valley — a suburb of San Francisco —
The Studio Yoga & Wellness
focuses on finding a balance between the physical intensity of yoga and the soulful experience of its guests. Attending your first yoga class can be intimidating. Still, The Studio offers
23 different courses
that cover a diverse list of yoga styles, from the Fit 45 (a fusion of yoga, cardio, and more) to Iyengar (which focuses on perfect alignment), so The Studio Yoga & Wellness caters to all experience levels.
The studio is owned and operated by San Francisco residents, giving yoga students a strong sense of the welcoming local community. The Studio Yoga & Wellness is a great place to explore what yoga has to offer, and it's one of many popular yoga studios located in Mill Valley.

About the neighborhood
Mill Valley is ranked in the
top five
best places to live in Marin County, California. With about
14,000
people, most residents own their Mill Valley properties. The median home value of Mill Valley is
$1,598,700
, and homes in the area stay on the market for about
four weeks
. Mill Valley real estate is often in short supply because
preservation laws
bar residents from building new homes. When Mill Valley houses become available, interested buyers need to act quickly.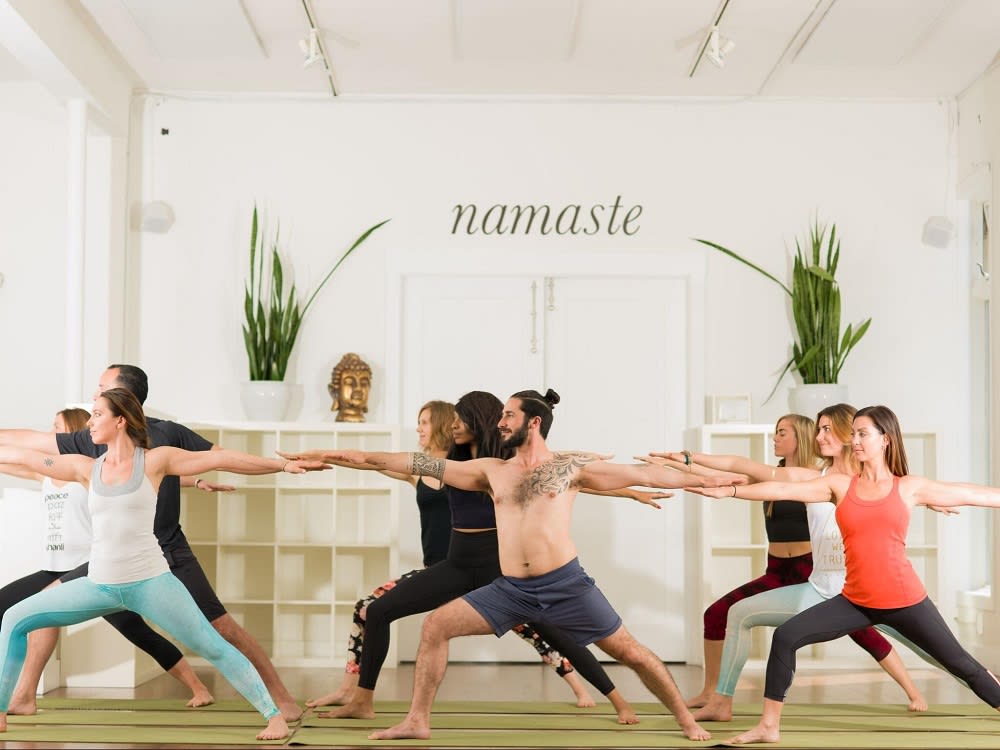 The Pad Studios
Founded in 2009,
The Pad Studios
is a female-owned and operated yoga and pilates studio in San Francisco, California. If you are interested in a yoga workout focused on rejuvenation, this is the studio for you. The Pad is a self-described
"safe space"
to explore the best yoga workout for you, and most classes include all skill levels.
In addition to classes, The Pad also provides several in-person and virtual workshops and events year-round. If you are already an experienced yoga student interested in becoming a teacher, The Pad Studios also has a training program to help you reach that goal.

About the neighborhood
Located in the Cow Hollow neighborhood of San Francisco, The Pad Studios is one of many yoga experiences near the upscale suburb of Russian Hill. With over 16,000 people, Russian Hill is a
highly-rated
neighborhood in the Bay Area. Russian Hill's real estate is in an urban setting, with many rental properties. The median home value is $1.4 million, and houses typically stay on the market for about
four weeks
.
Metta Yoga
Located in the suburb of Corte Madera, ten minutes from Mill Valley,
Metta Yoga
is another studio that prioritizes the local community. Metta Yoga also has another studio in San Rafael in the San Francisco area. With classes suitable for all skill levels and experienced teachers, Metta guides its students through yoga as a form of transformation for the body and the soul.
Metta even offers a class for newcomers to explore the possibilities of yoga. The lessons taught there do not focus as much on aerobic movement or power workouts, but they exercise students' minds and bodies, helping them find zen. This studio offers a series of
Vinyasa Yoga
classes, meaning that there are no fixed movements and that students will learn to flow from one pose to the next seamlessly. Currently, Metta Yoga offers in-person and virtual programs to suit all their students' comfort levels and needs.

About the neighborhood
Metta is another studio for those in the Mill Valley neighborhood that connects residents to the area's vibrant and thriving yoga community. Accessibility to several high-end yoga studios isn't the only draw to the location: Mill Valley is one of the country's wealthiest and most
well-educated
areas, with a median household income of 78% higher than other California cities.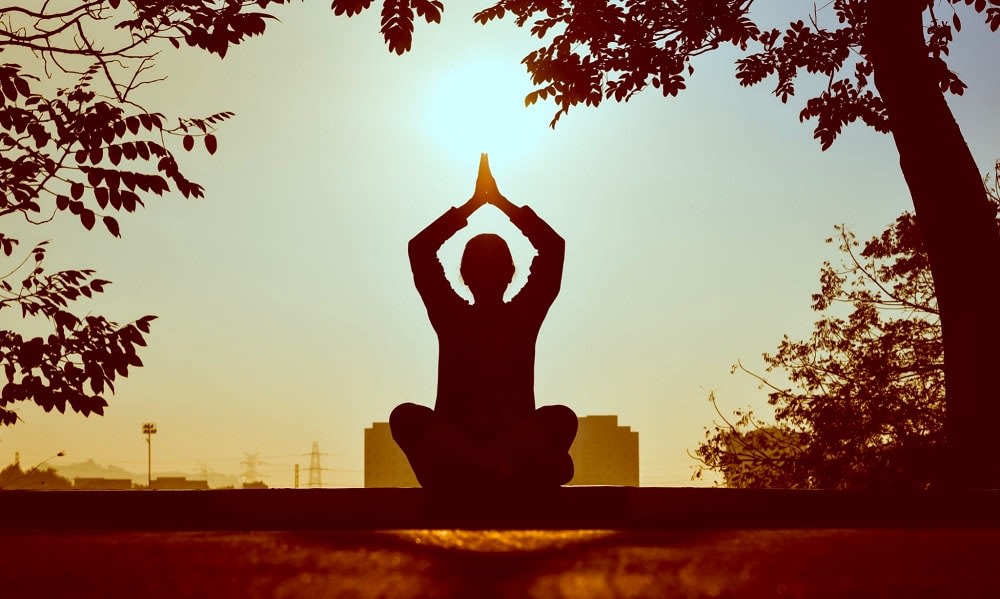 New Mission Yoga
For several years, Mission Yoga (renamed "New Mission Yoga") has been listed as
the best
yoga studio in San Francisco. Located just fifteen minutes from Russian Hill,
New Mission Yoga
is one of San Francisco's longest-running studios. It has been operating in the historic Mission District for over twenty years.
The studio is currently opening a brand new space for its students, but limited in-person classes are available daily and virtual instruction. The updated area has impressive modern amenities like a state-of-the-art air filtration system.


New Mission
also provides Pilates classes and a variety of yoga styles from hot to Buti.
Buti Yoga
is a style that incorporates cardio into the workout through dance. There are classes for all skill and experience levels like many other studios.

About the neighborhood
New Mission Yoga is another yoga studio located near the neighborhood of Russian Hill. This neighborhood is notable for its
above-average
public schools, and the studio is conveniently located near several local restaurants and parks.
Are you ready to find your zen in the thriving yoga community of San Francisco? Reach out to the
Payton + Binnings of Artemis Real Estate
team for more information on available properties in Russian Hill and Mill Valley.