With indoor gyms closed, people are looking for new ways to stay fit. Thankfully, there are a plethora of options in the city when it comes to maintaining a healthy lifestyle. From online exercise classes to kayaking, here are 12 ways to stay active during quarantine.
Try Out an Exercise Class
Although your gym might be closed right now, that doesn't mean your workout has to suffer! There are countless online resources you can easily download and utilize. From strength training to cardio, meditation, kickboxing, and even ballet, there are endless classes available. Plus, online classes are easy to fit into your schedule and lifestyle. Check out Planet Fitness and take part in their free, daily classes—which run at 7 PM EST—or head over to OrangeTheory and get your heart rate racing with their home workout routines. Working out at home has never been easier!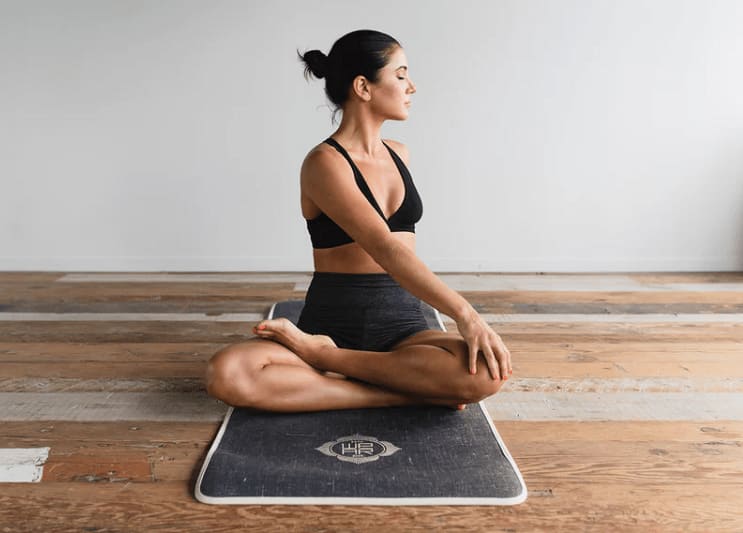 Download a Yoga App
Yoga comes with tremendous benefits, including both physical and emotional attributes. According to Dr. Nevins, a doctor of osteopathic medicine, yoga can help reduce blood pressure, reduce insomnia, and increase muscle strength (just to name a few). That's not all—your mental well-being also improves when you practice yoga. You can experience reduced stress, increased ability to concentrate, and higher levels of energy. If you want to enjoy these benefits first-hand, download the Down Dog app and start your free trial today. If you want to increase the intensity of your workout, try CorePower Yoga and get your blood pumping during their full-body workouts. If you're new to yoga, both of these apps have classes of varying lengths for every skill set. If you're an experienced yogi, these classes will still get you sweating!
Head Over to The Park Gym
This San Francisco gym has two locations: one on Harrison Street and another on Geary Boulevard. With regulations in place to ensure the health and safety of staff and members, The Park Gym is officially back in business! Here, you can participate in a variety of classes— boxing, core cardio, and weightlifting (just to name a few). You can book your spot online through their user-friendly online system. In-depth cleaning, plenty of hand sanitizer, face-covering requirements, and temperature checks help guarantee the best possible workout experience.
Make the Most of House Walking
It can be hard to find the time to exercise when you have a full schedule. If this is the case, we've got an idea for you—house walking. House walking is exactly like it sounds—walking around your house as much as you can! The Mayo Clinic suggests a goal of 10,000 steps a day —and house walking is a great way to achieve this. Whether you're brushing your teeth, on a phone call, waiting for your dinner to cook, or scrolling through your phone, house walking will help you stay in shape and maintain your weight. By trying to get steps in whenever possible, house walking will help you burn extra calories.
Achieve Your Goals at SF Iron
This San Francisco-based gym is all about helping clients become the best version of themselves. Specializing in strength training, SF Iron pairs clients with a personal fitness coach who designs specialized programs centered on their client's goals. With safety protocols in place, SF Iron is now open for business. Whether you're brand new to strength training or experienced, this gym has a place for you.
Tone Your Muscles with Ballet Beautiful
Whether or not you're a dancer, the classes offered through Ballet Beautiful are sure to bring out the dancer in every one of us. This ballet-inspired approach to working out will help you get in tip-top shape. Regardless of whether you want to focus on cardio, recharge your body, or tone muscle, these elegant and beautifully-designed classes will help you reach your goals. If you want to elevate your experience, sign up for a Custom Workout subscription, which grants you access to unlimited workout videos in Ballet Beautiful's entire streaming library. Their prices range from $4 a video to $40 a month.
Embark on AllTrails
With fall finally here, now is the perfect time to get outside and take advantage of the cool weather. Whether you enjoy hiking, jogging, or walking, AllTrails is a great resource to use during your outdoor adventures. This fitness and travel app allows users to access a database of trail info, maps, thorough reviews, and photos. With more than 100,000 trails in their database, you'll have plenty to choose from!
Join ClassPass
ClassPass has gained popularity for allowing users to enjoy workout classes at different studios instead of committing to just one gym. This makes it a great option for people who prefer working out through a variety of means! Although the majority of gyms and studios remain closed, ClassPass is still helping users stay fit and active. Participate in ClassPass by streaming workout videos through their user-friendly app. From downloading to streaming their videos, ClassPass aims to make the virtual process as easy as possible. In the app, you can browse through a wide variety of classes and choose one that fits you. Want to try yoga? Ready for HIIT? Interested in trying your hand at kickboxing? ClassPass has all this and more! Their plan prices range from $15 to $79, depending on how many classes you want to take. With outstanding reviews and countless committed users, it's no wonder why ClassPass is thriving.
Get Healthy with MadFit
Working out from the ease of your home has never been easier—especially when it comes to YouTube. YouTube is filled with a myriad of options if you're looking for great workout videos. MadFit, a vegan fitness instructor, regularly uploads videos that you can do from the comfort of home. Whether you're up to tackle a HIIT workout, learn how to properly stretch, or do a quick dance workout, MadFit has all of that available. If you live in an apartment and are conscious of noise, she even has no-jumping workouts. This allows you to easily and comfortably work out in your apartment without bothering your downstairs neighbors. Plus, her Wholesome Eats cookbook is jam-packed with fully plant-based recipes—most of which are also gluten-free! From her videos to her cookbook, MadFit will help you fully embrace a healthy lifestyle.
The Sculpt Society
If you enjoy dancing, then why not get your workout in at the same time? Megan Roup, the creator of The Sculpt Society, is all about designing classes that are interactive and exciting while helping you achieve your exercise goals. By combining dance cardio and sculpting routines, these classes (all of which are less than an hour) will help you stay motivated while having fun. For only $19.99 a month, you can take classes that range from 5 to 50 minutes. If you're up for a challenge, consider joining her 10-week program—created to lengthen and strengthen your body. The Sculpt Society will get you moving and grooving!
Spend the Day Kayaking
Kayaking is a great way to enjoy a day in the sunshine while also getting a workout. City Kayak is a popular spot with both locals and visitors, allowing you to explore San Francisco on a kayak. Here, you can take trips to Bay Bridge, Downtown, Mission Creek, Alcatraz, and the Golden Gate Bridge. Soak up the stunning views of the city and keep your eye out for wildlife, such as brown pelicans. Although this might seem like an easy activity, don't let it deceive you! This paddlesport will get you sweating.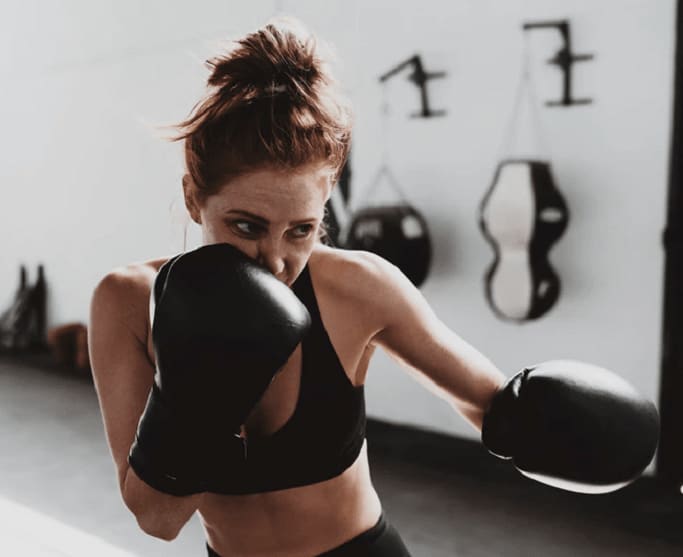 Try Your Hand at 3rd Street Boxing Gym
If you want to try something new, why not boxing? This aerobic exercise comes with multiple benefits—which you can experience (safely) through outdoor classes at 3rd Street Boxing Gym. Located in the Dogpatch District, 3rd Street Boxing Gym has become a haven for amateurs and professionals alike since first opening in 2003. If you're curious about boxing but not quite ready for a membership, you can start with a free beginner's class.

If you're interested in exploring San Francisco homes for sale, contact Payton + Binnings today. As one of the most esteemed real estate teams in the area, Payton + Binnings serves a wide range of neighborhoods. Their expertise will help guide you through San Francisco real estate to find the perfect home for you and your family.