The Bay Area is a global hub for world-class dining, culinary innovation, and delicious cuisine. San Francisco and Marin communities offer an abundance of fine dining establishments, including a selection of farm-to-table eateries, top-tier seafood spots, and restaurants serving international dishes. A number of popular neighborhood food spots are now offering delivery to enjoy meals from the comfort of home. Check out our list of popular local restaurants offering delivery options!


Poggio Trattoria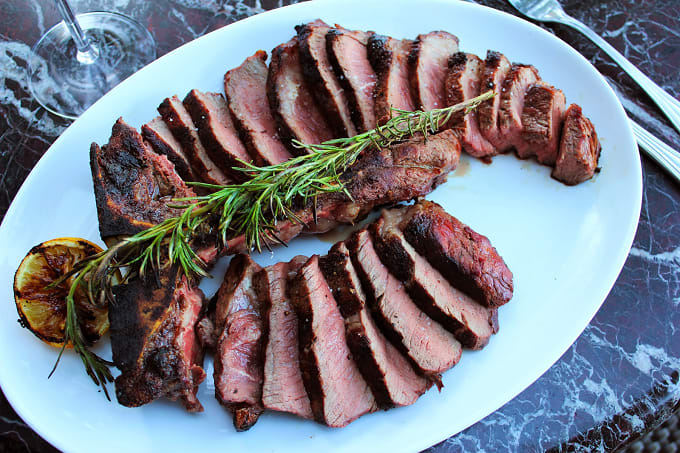 For over 16 years, Poggio Trattoria has been a Marin landmark for Italian cuisine and sophisticated ambiance. Located in Downtown Sausalito under the Casa Madrona Hotel & Spa, the restaurant has earned a variety of awards and accolades. Poggio Trattoria's elegant dishes and exceptional service have been recognized as a recipient of the prestigious Bib Gourmand, Michelin International's list of outstanding, yet affordable restaurants—an honor bestowed upon the restaurant in both 2017 and 2018.

Chef Ben Balesteri has created a menu of dishes that perfectly combine traditional Italian cuisine with locally-sourced California ingredients.

In light of the evolving COVID-19 pandemic and state and local regulations, Poggio Trattoria has adjusted course by temporarily suspending their lunch service and adding seafood freshly caught out in the Bay by Chef Balesteri, which are now offered as daily specials.

Order online for delivery options and choose from the menu's selection of beautifully-made appetizers, pizza, pasta, and seafood. While you can't go wrong no matter what you choose, notable dishes include the tuna tartare, tagliatelle with rock shrimp, white wine, cream, tomato, and seasonings, and the local salmon dinner for two featuring local king salmon, braised butter beans, castelvetrano olives, and chocolate budino with berries. Vegan and gluten-free options are also available. Pair your meal with one of the wine-by-the-bottle offerings or choose from their selection of beer!


Pacific Catch


Described as a "West Coast fish house," Pacific Catch specializes in wild-caught and sustainably-raised seafood with dishes influenced by Asian, Latin American, and Polynesian flavors. This Bay Area-based chain covers ten locations and has gained local popularity with their Hawaiian poke bowls, fish tacos, rice bowls, and daily specials.

Started in San Francisco in 2003, the restaurants serve oysters, ceviche, poke, sushi, seasonal fish, and a variety of other dishes. The seafood chain is committed to sustainability by utilizing seafood from environmentally-friendly sources, using compostable utensils and straws, and composting waste.

Today, customers can order online or via GrubHub or DoorDash for curbside pickup or delivery. Try their family-style shareable sampler for large groups, which features guaca-poke, baja shrimp ceviche, coconut shrimp, sticky ribs, and a California sushi roll. Pacific Catch's variety of poke, seafood bowls, fish tacos, and burgers will have your mouth watering. Order a bottle of wine or cocktail to add on to your meal!


New Thai Elephant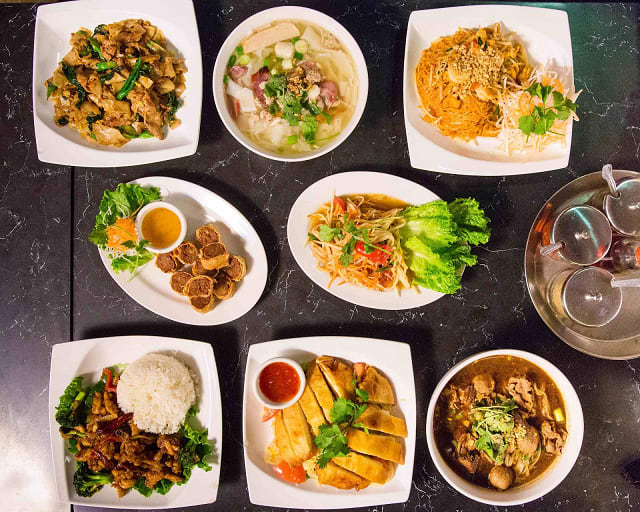 When eating at New Thai Elephant, it's important to come hungry! The Thai restaurant serves authentic Thai cuisine in a fun and inviting atmosphere to unwind while dining on a flavorful meal.

Craving familiar comfort food? New Thai Elephant's pad thai noodle is made with stir-fried rice noodles, shrimp, egg, ground peanut, tofu, and bean sprouts with paprika and lime juice. Select your favorite type of protein to amplify the meal. Don't miss their other creative dishes, such as curry puffs, deep-fried salmon, and stewed duck leg noodle soup.

New Thai Elephant is offering pickup and delivery options to enjoy their outstanding dishes at home!


The Trident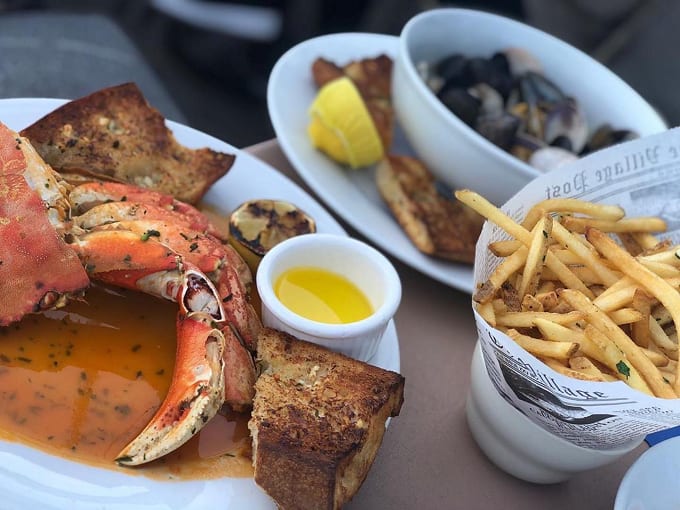 With Bay Area roots dating back to the 1960s and housed in a historical building originally built for the San Francisco Yacht Club, The Trident is a true Bay Area landmark. In 1898, the San Francisco Yacht Club was the place to be in the Sausalito social scene. The Club hosted yacht races, regattas, and gala parties.

After 1927, the building underwent a range of different identities and owners. In the 1960s, The Trident, a musical entertainment venue, was born. Today, The Trident continues the tradition as the place to be for locals while offering local, organic, and sustainably-produced American cuisine.

The Trident is a favorite as both a brunch and dinner spot. Enjoy oysters by the half-dozen or Baked Oysters Trident served with fresh spinach, chipotle Tabasco, Pernod, shallots, garlic, asiago, and herbs. Looking for something different? Try their petaluma chicken, vegan linguine puttanesca, or The Trident Cioppino, a classic seafood stew with fresh fish, Dungeness crab legs, shrimp, calamari, mussels, clams, and vegetables.

Any meal at The Trident isn't complete without something sweet! Just try to resist their apple pie à la mode with spiced rum caramel sauce and vanilla gelato or their flourless lava cake composed of dark chocolate ganache, roasted strawberries, and gelato.

Call directly to place delivery orders.


Lappert's Ice Cream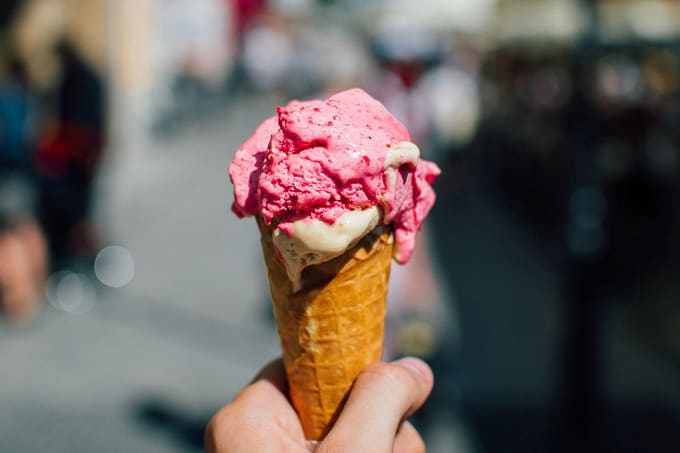 First launched in Sausalito in 1983, Lappert's Ice Cream has served its world-renowned ice cream for decades. Although Lappert's also offers coffee, specialty drinks, and breakfast pastries, their high butterfat content and uniquely-flavored ice cream has built a far-reaching reputation for this family-owned business.

Lappert's founder, Walter Lappert, established his first shop in the Bay Area, as well as a factory, in Hanapepe, Kauai to produce and sell his ice cream. Today, the influences of Lappert's origins in Northern California and Hawaii can still be tasted in their tropical flavors, such as Kona coffee, caramel coconut macadamia nut, and ube macapuno.

Enjoy a mini Hawaiian vacation and a bit of sunshine with a cone of Lappert's Ice Cream. Shop online to order pints of Lappert's famous ice cream!


Lighthouse Breakfast & Lunch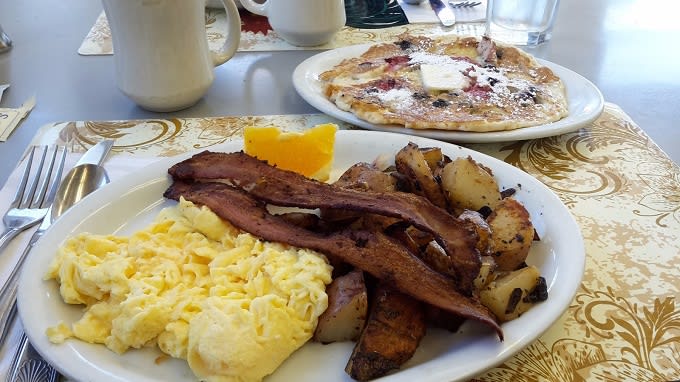 Lighthouse Breakfast & Lunch was established in 1992 by Denmark natives Annette and Gerner Andresen. The Andresens opened Lighthouse with a mission to provide a welcoming atmosphere and quality food influenced by Scandinavian flavors. The café has become famous for its breakfast and lunch, which feature American staples such as burgers and omelets, as well as Scandinavian classics like Swedish meatballs and Norwegian salmon.

Ease into the morning with crab and lobster cakes, a Norwegian salmon omelet, and a cup of coffee. Order delivery through GrubHub.


Blackwood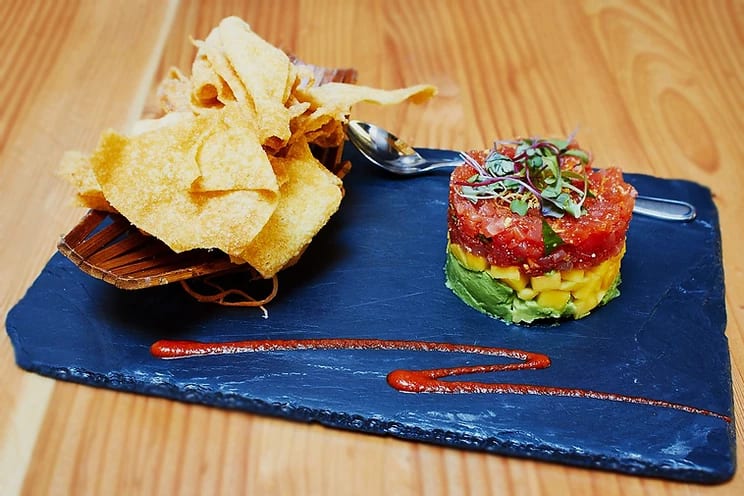 Blackwood is one of the best American-Thai restaurants in the Bay Area. The eatery serves traditional Thai fare such as chicken pad thai, oyster mushroom egg rolls, and crispy-crusted tiger prawns; however, they don't shy away from innovative and updated cuisine! Try the BW Burger made with seasoned Wagyu and white cheddar, cilantro aioli, and sesame Thai salad on a brioche bun or the Marina Treasure with a "millionaire bacon"-wrapped U-10 scallop, grilled eggplant, spicy cilantro sauce, and garlic egg noodles.

Whether ordering delivery or pickup, browse their extensive breakfast and dinner menus to choose from lemon ricotta pancakes, Thai street dishes, or curry! Blackwood offers a number of delivery options, as well as direct calls to place an order.


Luna Blu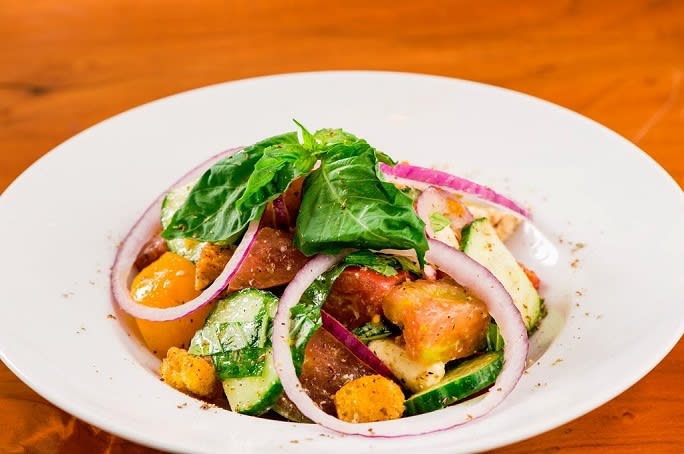 Luna Blu is the place to go for fresh seafood and Italian flavors! Established in 2013, this romantic restaurant provides diners with harbor views and exceptional fare perfected by Executive Chef Renzo Azzarello.

The rotating menu features dishes made with seasonal, fresh, and organic ingredients. With a focus on the environment and sustainability, Luna Blu has partnered with the Monterey Bay Aquarium Seafood Watch to ensure all the seafood they serve is sustainable. The restaurant's meat and poultry are also all naturally-raised and sourced from small farms.

Explore their online menu for delivery and pickup options while browsing through their selection of antipasti, soups—such as crab bisque—fresh salads, pastas, and seafood dishes. Finish your meal with Italian or California wine and a rich Italian dessert.


Interested in learning more about the San Francisco and Southern Marin food scene and surrounding communities? Contact Payton + Binnings today. Their team of leading luxury real estate agents provide their combined expertise to ease the process of finding the perfect piece of San Francisco real estate or luxury real estate in San Francisco and Marin's competitive real estate markets!